Wren Photography is reader-supported. When you buy through a link on our site, we may earn an affiliate commission at no additional costs to you. Learn More
New parents certainly dream of having beautiful baby albums personally designed and clicked by themselves. Nothing can match the happiness of watching one's child make several actions and expressions while growing day by day. Parents want to keep these memories intact in whichever way possible.
Thank God, we have cameras in today's world starting from smartphones to expensive DSLR cameras. There are so many options in the market that help you convert these special incidents and moments into memories.
Here, in this article, we have some selected cameras that are affordable and suitable for occasional needs at your home. You can shoot your baby album yourself and enjoy watching it for the rest of your life.
 Let us see what we have on the list:
Best Cameras for Moms
Best DSLR Cameras for Parents (Especially Mothers)
Canon EOS 90D
If you are a parent looking forward to capturing the fun and lovely moments of your child, our recommendation would be that you check out the Canon EOS 90D.
It is a very simple and easy-to-understand camera even for a beginner. The main reason why we recommend it for moms is that it comes with a 45-Point All Cross-type AF System that reduces the blurs because of the rapid movement of kids.
The main job of this system is that it detects a subject with better accuracy than a single line sensor eliminating all unnecessary shakes from your pictures making them truly timeless with little to no time gap between any moments.
The 32.5 Megapixel CMOS sensor is more than enough to capture High image quality with attention to detail. If you are planning to blog as a mom, you would be happy to know that you can also live stream using this camera as it can also be used as a webcam.
The only thing that someone might feel disappointing is the fact that it only comes with one card slot (The previous model, 80D from Canon had 2 SD Card Slots). So, unless you are all about to have a photographic expedition for your family that includes a lot of video recording, you would be good to go with this camera.
Camera Samples:
Pros
32 MP Sensor (much better over the 24MP sensor found on the previous EOS 80D)
45pt AF system with Face Detection and other improvements
Solid build/weather sealing: As a mom, it should be your first priority to find a durable camera.
Bluetooth and WIFI support for faster sharing
Cons
Only one card slot
Expensive Price
Nikon COOLPIX P1000
Do not worry if you are the least experienced in the field of photography. Nikon COOLPIX P1000 is ready to help you out in the most unique style. Try your hands on a perfect camera for moms to feel perfection itself closely. The camera has sky-high picture quality and amazing clarity.
The sturdy build is going to secure the camera from young kids and small bangs. The excellent 3000 mm zoom lets you dive closest to the smiles of the children and save the memories forever.
The perfect combination of creativity and tech support makes this camera a hit on the list. With a decent 3.2-inch LCD, you can achieve some beautiful viewing angles and shoot nonstop. You have a lot more like 4k Ultra HD Video, Raw (NRW), Time Lapse, And Super Lapse shooting modes.
The downside to purchasing this camera is that it can be a bit heavy for moms. So this can be a deal-breaker for parents who are looking forward to purchasing a camera, especially for traveling purposes. Thus, while using it with a strap, you need to be extra careful to avoid stress on your neck.
The Full Manual controls and effortless Auto shooting makes the entire game super convenient for you. One can shoot equally stunning Images even in low lights. Not just that, the camera supports a brilliant ISO range between 100 to 6400, great Image Stabilization, and a powerful Vibration Reduction feature.
Sample Images:
Pros:
4k Ultra HD Video
Great Image stabilizer – For Parents with Active Children
ISO 100 to 6400 – Good Low Light Photos
3000 mm Great Zoom – Can even take excellent Moon Shots
Cons:
Big Size, Not at all Compact
No protection from rain
Nikon D5600: Best Budget Camera for Moms
Nikon d5600 comes with a range of versatile specs and to make those memories even more beautiful for you. It has a 3 inches Vari-angle LCD besides a 16.2-megapixel DX-FORMAT CMOS sensor.
Many Moms that are about to start something in photography have little to no clue on how to take pictures properly. Thus when the results come out bad, they become frustrated and often tend to give up.
Well, not with this one. The camera comes standard with educational video built in the system. There is also an in-depth guide that walks through each and every aspect of the camera. That's primarily one of the reasons why we claim it to be one of the best camera for mom and parents in general.
You can easily click some graceful shots with the Special Effects mode. The camera delivers High Dynamic Range and one can shoot full HD images. With an 11 point autofocus, the camera is capable of capturing all the minute expressions of the faces with more precision and in less time.
Nikon d500 has 4928x3264p resolution and its ISO ranges between 100 and 25600. That ensures the indoor shoots are going to be simply splendid with the camera.
You cannot deny its ergonomic build and comfortable grip that you get while the camera is in your hands. It allows you to set the angles accurately and click pictures with more convenience.
Sample Images:
Pros:
Walkthrough videos for beginners

Various Modes including

Portrait, Pet Portrait, Blossom, Child, Food, Sports

Touch Screen is great for Moms to capture faster

ISO range of 100 to 25600

Small & Light: Perfect for Travel
Perfect grip, Very useful with playful kids
Cons:
Best Mirrorless Cameras for Mothers
Sony Alpha a6000 Mirrorless Digital Camera
If you are an intermediate photographer, you will love the plenty of controls and customisable functions available on the a6000 Mirrorless camera.
The 24.3-megapixel APS-C sized sensor feels responsive and does a good job at capturing images quickly.
One of the best things in a Mirrorless camera, the EVF, is the same one that is found on the expensive and high-end RX10 premium bridge camera.
The pictures come out great in good lighting conditions. However the camera does struggle to click pictures without noticeable noise on higher ISO levels.
I particularly miss the fact that there is no touchscreen and 4K video recording available on the camera but other than that this camera is compact and is perfect for carrying it anywhere you plan to travel with your family.
Sample Images: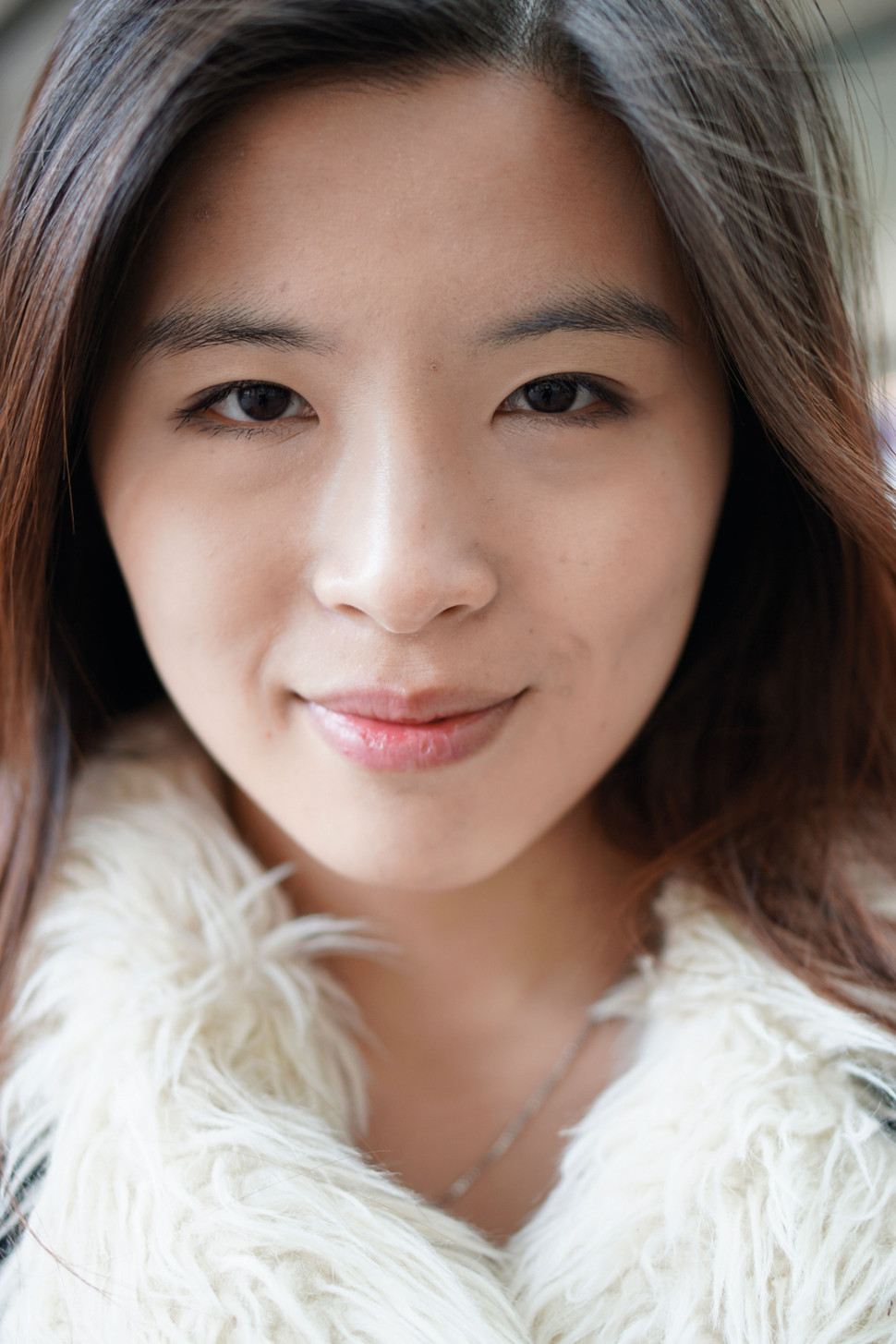 Pros:
Sharp 24MP sensor

Good & Quick autofocus
Built-in EVF
Great Pricing & Discounts
Cons:
The grip is poor with larger lenses
Lacks 4K Video Recording
Not so good at high ISOs (Dark settings)
FujiFilm X100T
Olymp​​us OM-D E-M10 Mark II
If you have a child who loves doing a lot of activities, you would be needing a camera that really aces the Autofocus game. The Olymp​​us OM-D E-M10 Mark II has one of the most detailed Autofocus settings. The excellent setup of Autofocus makes the camera so user-friendly where you do not have to waste hours with the camera to focus on a certain subject.
It cleverly adjusts its Autofocus according to your choice and works its magic to deliver the best quality pictures. The Five-Axis Image Stabilization gets the rest of the job in the best possible way.
The specs of the camera allow so many modes and filters and form into a reliable camera for the new parents. It has OLED electronic viewfinder that can be used for 0.62X magnification and wonderful clarity in images.
Moreover, the silent mode can be enabled if you don't want your kid to get disturbed by the "click" sound of the camera. Further, the Olympus camera allows Burst Shooting mode at 8.5 fps. That is enough for you to design a fantastic album and videos.
Pros:
0.62X magnification
Burst shooting Mode
Great Autofocus settings
Silent mode
Cons:
Best Point and Shoot Cameras for Moms
Sony RX100 VII
We are sure you have had incidents where the children make some unique actions for sometime and the moment you think of clicking the picture of it, they change their movements. No matter how hard you try them to repeat the action, but it is not possible for you to be ready to click the action immediately.
Hence, we are here with Sony RX100 VII. The camera has the world's fastest Autofocus to help you click your baby's actions spontaneously without waiting for them to repeat it again and again.
The Autofocus of 0.02 seconds makes it all so quick for you all the time. Having spoken enough on its fast Autofocus, let us discuss another good feature of the camera which is a 4K shooting along with Burst mode that improves the overall shoot quality to maximum level. The camera will make you click pictures with Sharp features and details without fail.
Pros:
4k Ultra HD Video with 8x Optical Zoom
Burst Mode
Fastest Autofocus
Easy handling & Compact Size: Perfect for moms with kids of age 3 to 5
Cons:
Canon PowerShot ELPH 180 Digital Camera
If you want to begin your journey of momhood with a powerful camera and building of beautiful memories then do not miss the chance to grab Canon PowerShot ELPH 180. The camera comes with superb Auto Modes.
Besides it has a great Image Stabilization that can help you click beautiful moments when the infants or kids are playing. This feature is essential to capture the cute expressions and giggling moments of your child.
The Smart Auto Mode automatically zooms in subjects and brings all the nice actions in focus. The point-and-shoot camera is a very lightweight and beginner-friendly camera that can be easily used by mothers and even grandmothers. In fact, it has a lovely Portrait mode that adds special effects to the photographs.
It gets super easy and quick for you to capture images with the 8x Optical Zoom. It has a 20.0 Megapixel CCD sensor along with a DIGIC 4+ Image Processor. You get awesome 720p HD video quality with creative effects. There are Fisheye Effect, Toy Camera Effect, and Monochrome effects.
Pros:
20.0 Megapixel CCD sensor
720p HD video quality
Digital Image stabilizer
DIGIC 4+ Image Processor
8x Optical Zoom
Cons:
Sony Cyber-Shot DSC-W800 Digital Camera
This camera from Sony is one of the simplest cameras to handle. It has quick and easy steps that any mother can use with maximum ease. Many amateur photographers and family people have given a positive review about this camera stating that it is best for taking occasional photographs at home and events.
If you want to test your creativity you can try the Panorama Shot and set the direction and exposure of the photograph according to your choice.
We do agree that the camera has skipped too many settings or modes. But the good side of the fact is that it reduces any confusion in the mind of the user and brings the overall configuration as a simple and easy process.
The 20.1 MB image sensor is brilliant at taking sharp and clear images. Last but not the least, it has a very strong and compact build. The camera is not a huge one. In fact, it can fit in small backpacks and you are good to go with it.
Pros:
20.1 MB image sensor
Simple usage and handling
Panorama Shot
Small and Compact handling
Cons:
The simple set up limits creative shots
Q. What type of Cameras can be used by moms and mothers?
DSLR:
Cameras are devices that help you click pictures of special events to keep the memories safely secured forever. Having understood the importance and value of the memories, one can decide whether or not to invest in a DSLR. We agree that DSLR cameras cost more money than we would probably like to invest in casual needs. But investing in electronics and Gadgets is a one-time investment.
After you buy a DSLR camera, you can enjoy shooting almost every special occasion of your life whether it is a shoot for a baby album or it is a trip to a certain place, DSLR cameras provide stunning pictures with incredible clarity and unmatched precision.
Nowadays you get so many affordable DSLR cameras that come under 300 or 400 dollars. Online websites host several sales especially during the starting of the years where you can get even costly DSLR cameras at a bargained price.
Mirrorless Cameras:
Are you ready for something even better than DSLRs? Then you are correct if you think you can pick a mirrorless camera. Mirrorless cameras have been the buzz of the town recently. Owing to their smart configuration and clever build mirrorless cameras can be easily carried along with you wherever you want.
The picture quality is splendid and cannot be matched easily. If you hate carrying a heavy DSLR body in your backpack, then a mirrorless camera could be absolutely a correct choice for yourself. These cameras are very compact and portable with amazing picture qualities and special effects that any parent is going to love to shoot their baby album.
Point And Shoot:
If shooting for a baby album is your only purpose, then you can simply do it with a simple point-and-shoot camera that does not confuse you with a lot of settings and equipment. These types of cameras come in very handy and user-friendly.
These are favorites of people who do not like to play with complicated features of cameras. Further, these point-and-shoot cameras are pocket-saving too. The picture qualities of these cameras are also decent and clear. What else do you need?
Smart Phones:
Yes, you can definitely use your smartphones for the same purpose. We cannot really be sure about the quality and clarity of the pictures; neither can we be sure about the special effects that you can give to your pictures. But yes, for storing simple memories even a smartphone can suffice the requirement.
Ending Note
These were our top picks for the best cameras for moms. If you have a suggestion or comment, leave them below.