Wren Photography is reader-supported. When you buy through a link on our site, we may earn an affiliate commission at no additional costs to you. Learn More
The world of fashion blogging revolves around a camera and cameras are the most important device for fashion bloggers. The entire game of placing a beautified model for Instagram or various public platforms on the internet and clicking the most creative images to attract more audience can get ruined if you lack a good quality camera for the same.
Well, we believe that if you are already into the profession, you probably know more about the specs and features of cameras compared to us but we have made sufficient research to lay down some best cameras that we found perfect for the purpose and that can boost the level of your performance.
Let us check the cameras that that are listed below.
Best Cameras for Fashion Blogging:
Sony a7R III Mirrorless camera
Dimensions: 5 x 3.87 x 3 inches
Weight: 1.45 pounds
The Sony a7R iii is hands down the best camera for Fashion Blogging for fashion photographers looking towards an easy setup of a camera that does not require much professionalism and technical knowledge, this camera could be very handy for you.
It is a superior camera for the price you are paying and has all the features a semi-professional level of camera gear should have.
You do have a lot of connectivity choices with Wi-Fi, NFC, and Bluetooth that allow you to share and edit your videos for blogging. Next, you have the ISO of the camera which is very nicely set between 100 to ISO 32000 and it is further expandable up to 102,400.
You can also shoot 4K videos with a camera that helps us obtain the clarity and precision that we generally crave for. Moving ahead, the camera is equipped with three 399 point Autofocus systems that ensure a great focus speed in any lighting condition.
When you are into fashion, you ought to click a lot of pictures to get that perfect one. That's where the need for battery life kicks in. The Battery life on the Sony a7R III is certainly above average and last but the most important equipment of the camera is the 42 mp BSI CMOS sensor which brings in the maximum clarity in your fashion photos from the camera.
Camera Samples: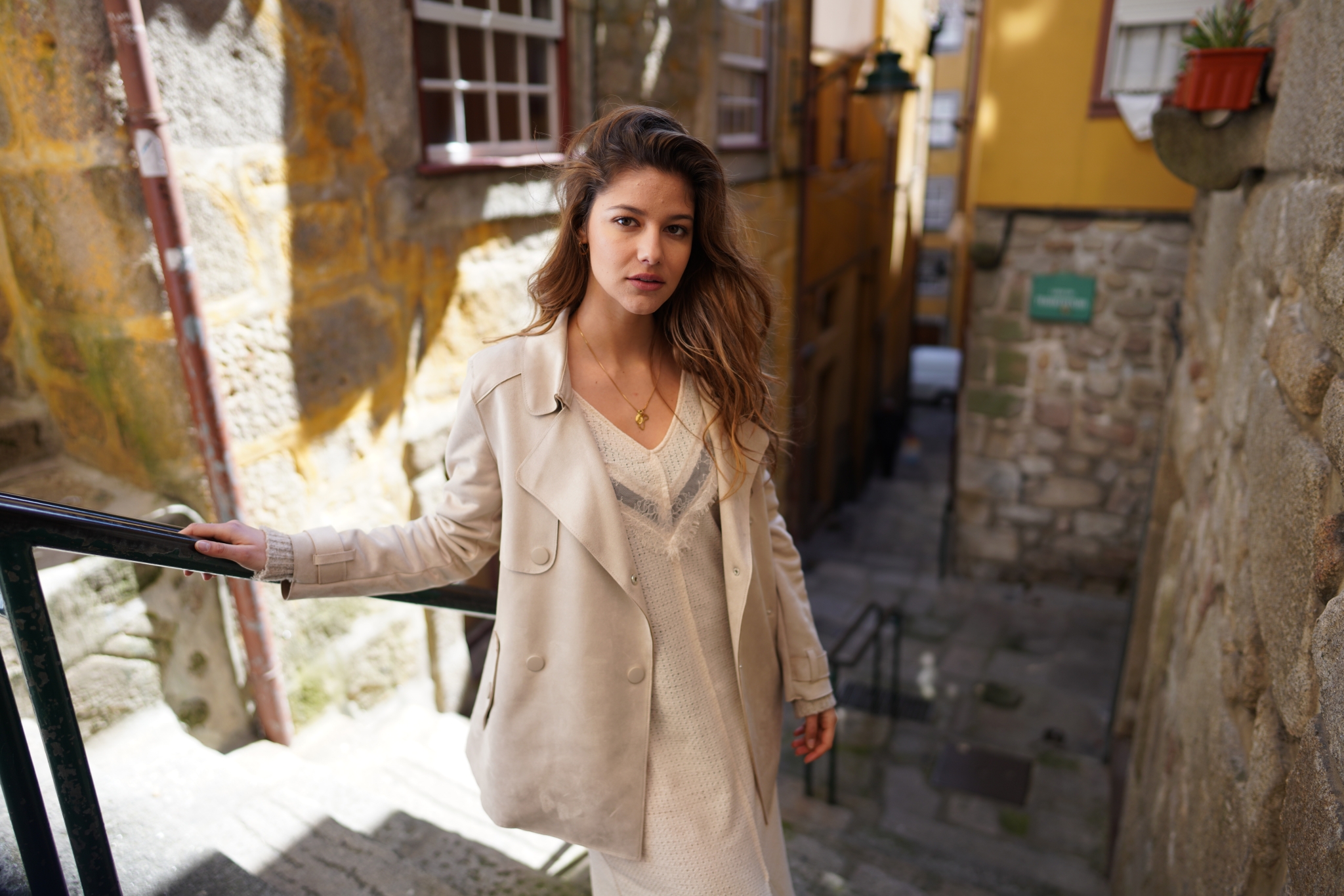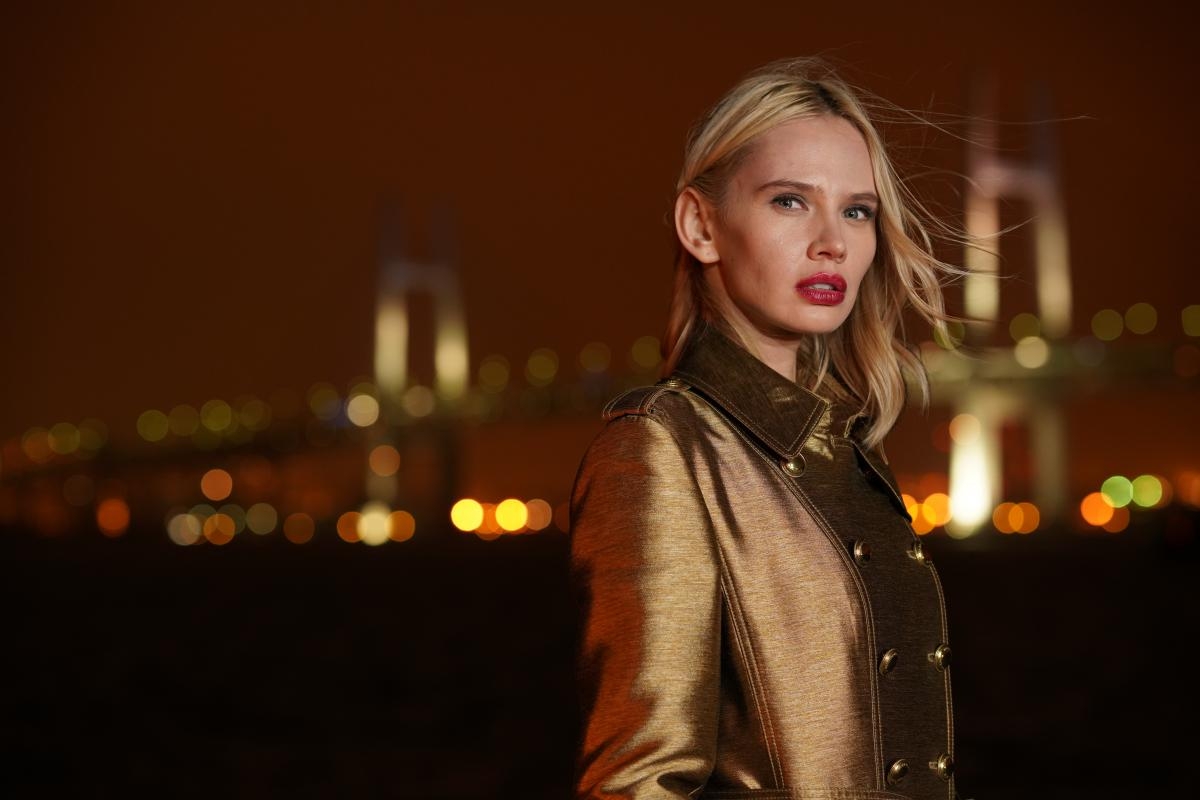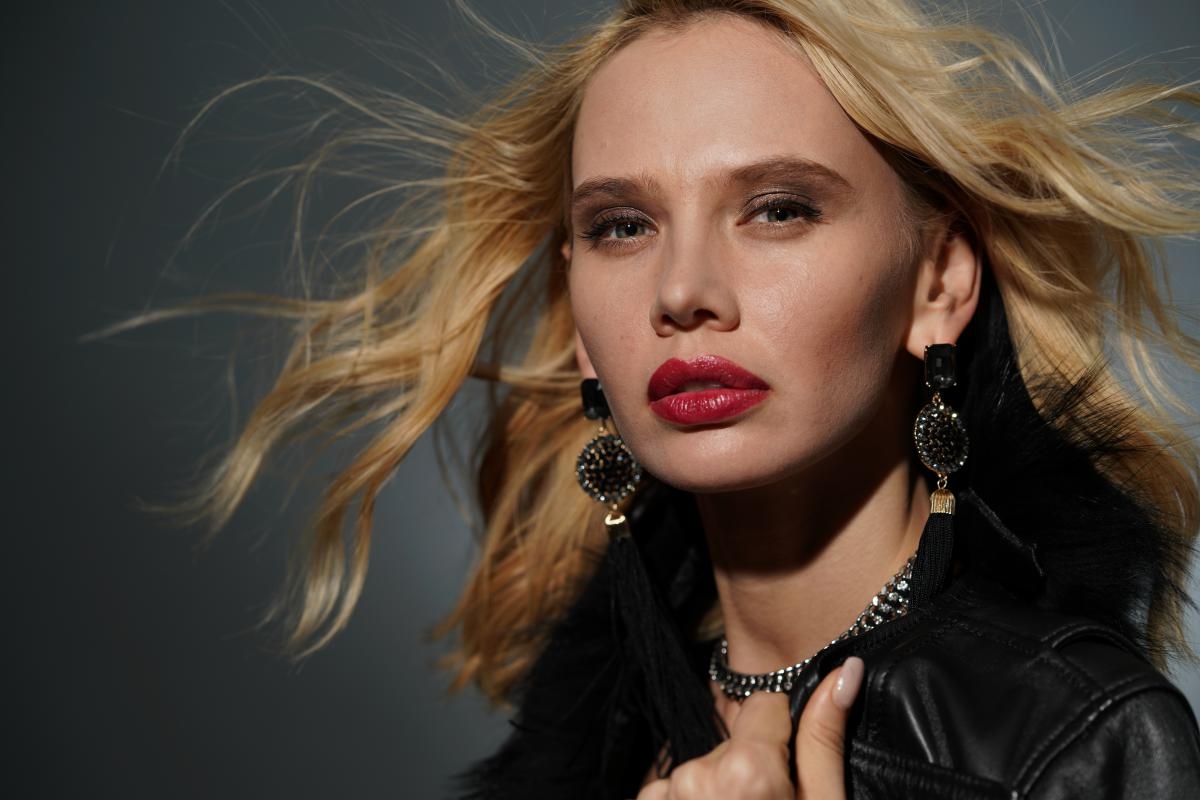 Pros:
42MP BSI CMOS Sensor
399 point AF
Dual SD card slot
WiFi, Bluetooth, and NFC connectivity
Cons:
Expensive
Many people still prefer any other lens over an E-mount Lens
Canon EOS Rebel T7i
Dimensions & Weight
Dimensions: 5.2 x 3.9 x 3 inches
Weight: 3.1 pounds
The Canon EOS Rebel T7i has one of the best ISO ranges in the market. The ISO of a camera should neither be too low nor too high. In order to achieve a balanced range of ISO, one has to look for a medium-range- that covers low as well as bright light areas without much to do.
Herewith the Canon EOS camera, the ISO ranges between 100 and 25600 which perfectly suits indoor shootings and hence makes a good match for fashion blogging cameras. It packs a Wi-Fi and Bluetooth connectivity choice.
Further, the 45 cross-type focus point makes the camera a decent match for any job that requires shooting from a distance. It is great to achieve such a feature at the price.
The Canon camera enables very smooth autofocus that functions even better to provide some best quality videos. It also packs a 24.2 APS CMOS image sensor. The weight of the camera is around 3.1 lbs but the structure of the camera has been built into a very compact and portable one.
Sample Images:
Pros:
24.2 APS CMOS image sensor
Suitable ISO
45 cross-type focus point
WiFi and Bluetooth
Cons:
Battery life is lower
No weather sealing
Fujifilm X-T30
Dimensions & Weight
Dimensions: 1.8 x 13.5 x 3.3 inches
Weight: 1.71 pounds
This camera has incredible specs to convince any user with its fast performance and accurate image details. Since you require a profound amount of clarity, precision, and sharpness in the videos made for fashion blogging, Fujifilm Xt30 could be a perfect choice for you.
This is one of those cameras that literally question your creativity levels and delivers outstanding outputs. The camera has Wi-Fi and Bluetooth connectivity options.
You can shoot Some excellent JPEG shots with this camera. There is no question about its 4K image quality. The only drawback however remains that it has a time limit of 10 minutes while shooting videos.
Fujifilm xt30 is equipped with a 26.1 Megapixel Aps-c Cmos Sensor and it can shoot up to 8 fps continuously. Any user will love to die when the good range of filters that the camera has is basically at a premium touch event to the most casual clicks that you take.
Pros:
26.1 Megapixel Aps-c Cmos Sensor
Good shooting speed
WiFi and Bluetooth
Good for creative workers
Cons:
Limited shooting time
No weather seal
Fujifilm X-T2
Dimensions & Weight
Dimensions: 7.7 x 9.6 x 5.2 inches
Weight: 3.5 ounces
Fujifilm xt2 could be your ultimate pick if you want to click some more natural and life-like shots as a fashion blogger. The camera packs a Wi-Fi connectivity option to transfer data. However, you might struggle a little with the speed of the transfer compared to its first version that we have spoken about. But apart from that, all the features are enough to satisfy your fashion blogging.
You don't even need to bother yourself much with this camera if you are outside and it's drizzling. Because this camera is weather sealed. It has a 3 inches LCD with 1040 k dots. With a 24.3 MP X Trans CMOS image sensor, you are sure to achieve refined image qualities without much hassle. Also, you get an ISO ranging between 200 to 12800 while the camera is capable of taking brilliant 4K images. The price of this version of Fujifilm has been intentionally reduced by the brand to make it more convenient for beginner photographers who are generally tight on their budget.
Pros:
24.3 MP X Trans CMOS image sensor
Great ISO range
4k video recording
WiFi connectivity
Cons:
Transfer Speed is not that great
Canon EOS 77D
Dimensions: 3 x 5.2 x 3.9 inches
Weight: 1.2 pounds
Canon EOS 77D is considered a replica of its 80D model by many users. But to be honest, we agree that the camera tries its level best to provide some best features in the least possible budget.
The image quality of the Canon EOS 77D is worth all our attention and praise. It is a complete value for money product that has an SDXC flash memory along with a high-quality EOS Utility Webcam which is so usable by bloggers nowadays.
The camera comes equipped with HDR movie and Time-lapse movie features and more connectivity choices such as Wi-Fi, NFC, and Bluetooth. It makes use of the 24.2 megapixel CMOS sensor to bring out maximum clarity in the images. The images are crystal clear, refined, and sharp.
The weight of the camera is only 1.2 Pounds, which means it is very easy to take it along with you to your workplaces. Moreover, the dimensions are 3 x 5.2 x 3.9 inches and the camera is designed in a very compact and small one.
I highly recommend you to purchase the one with a 18-55 mm lens.
Pros:
24.2 megapixel CMOS sensor
Great image quality
budget friendly
WiFi, NFC and Bluetooth connectivity
Cons:
Nikon D500
Dimensions: 10.55 x 9.69 x 5.91 inches
Weight: 3.75 pounds
Finally, we are here with the Nikon D500 which has been one of the most spoken about cameras in recent times. The name of the camera has become famous among the users because of its versatile features and affordable budget. The camera comes with built-in Wi-Fi, NFC, and Bluetooth connectivity options for you to transfer the data. It has 10 FPS shooting speeds for up to 200 frames.
The native ISO of Nikon D500 is 51200 and you can further extend it up to 1640000. Moving ahead, the camera comes with a Multi-Cam 20k 153 point Autofocus system which is great for a speedy focus on objects. You get absolutely stunning images and 4K Ultra HD video recordings at a 30 FPS frame rate.
All this is made possible through the 20.9 MP Dx-format CMOS sensor that teams up with the Expeed 5 image processor. The functions of the camera are incredible for fashion blogging and can capture videos and photographs with maximum accuracy of the designs and curves.
Pros:
20.9 MP Dx-format CMOS sensor
4k UHD image quality
Great ISO
WiFi, NFC, and Bluetooth connectivity
Cons:
Panasonic Lumix GX9
Dimensions: 4.88 x 1.84 x 2.84 inches
Weight: 1.14 pounds
The 3 inches tiltable touch screen of Panasonic Lumix becomes so convenient whenever it comes to blogging photography. You can take creative shots with this camera using some good photography skills. You can set the angle of the screen for upto 90 degrees up and 45 degrees down.
Further, you get a tilting viewfinder with this camera that smoothens the angles that you choose for clicking the photographs, and hence it becomes one of the most comfortable cameras to work with.
It is a very lightweight mirrorless camera that becomes decently portable at the same time. The best part of the camera is a standard ISO range and two connectivity choices which are Wi-Fi and Bluetooth. The Micro Four Thirds mirrorless camera comes with a 20 mp image sensor to click detailed images.
Pros:
20 MP Image sensor
Good image quality
Great ISO
WiFi and Bluetooth connectivity
Cons:
It is hard to find suitable lenses for Micro Four Thirds cameras
Buying Guide to get only the Best Camera for Fashion Blogging:
Fashion blogging is one of the most growing fields with increasing monetary benefits.
Though we have tried our best and listed some of the best cameras in the market that are suitable for fashion blogging, it is yet possible for you to not find a match for yourself.
Well if that is the case, then you need not worry. We still have more options here to help you. We have listed the tricky specs of a camera that can either Make or Break its performance.
Have a look at their basic significance and you may then try to look out for a camera that fits your choice.
ISO: ISO of a camera controls the brightness of the videos and photographs. A good ISO range can help you click bright and clear images and videos even if there is not enough light in the shooting location.
Aperture: A higher aperture will not be able to sharper images in general. Fashion blogging often requires shooting from a distance where you would need a lower aperture that can help you click pictures with sharper details.
Frame rate: Technically speaking, the Frame rate should be half the denominator of the shutter speed. So for example, if the shutter speed is 1/120 the frame rate should be 60fps.
Sensors: Fashion blogging requires immense clarity and refined image quality. The tiny details become so important to be displayed in the pictures in order to convince the audience that you need to get your hands on good quality image sensors that can produce accurate images. You are often required to capture those dainty pieces of jewelry on the models that might not be clearly visible if you are using a poor-quality image sensor. Ideally, a 20 mp CCD or CMOS sensor is enough to help you.
Connectivity: There are NFC, HDMI, Bluetooth, or WiFi connectivity choices available in cameras these days. You may go for all or some of them.